Goatfarm
Welcome to Goatfarm Ridammerhoeve in the Amsterdam Forest!
The organic Goatfarm Ridammerhoeve is situated in the middle of the Amsterdam Forest. A farm where visitors can meet with the goats, lambs, chickens, pigs, cows and horses. Charming, but above all there is a lot to do and to discover!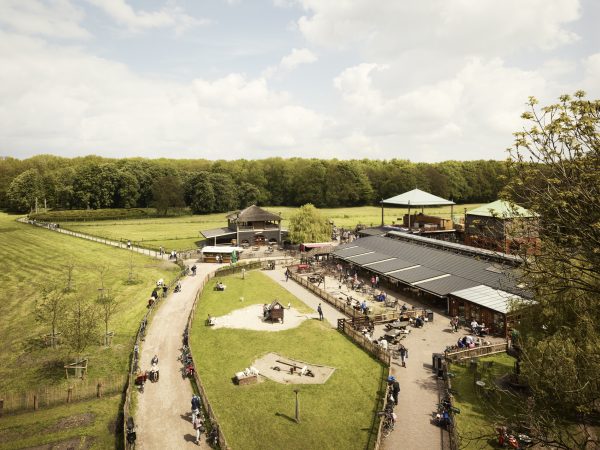 As you can expect on a farm the work never stops and you might just be there when the farmer is feeding the animals, milking the goats, in the middle of making cheese, or he is on the land busy with the hay. After nearly 30 years Farmer Willem still does everything with great enthusiasm. You'll discover this when tasting the products made on the farm.
Enjoy an organic lunch in the sun on the terrace or take a cup of coffee or cappuccino with goat's milk while the kids are having an irresistible delicious ice cream made from goat's milk.
In the farm shop you can find the most delicious goat cheese to take home. There are all kind of variaties, produced in the cheese chellar, made from the fresh goat's milk.
You can also buy your organic vegetables and herbs in the farm shop. They come straight from the vegetable garden of the farm and from our land in the Kennemerduinen.
Feel free to take a look at the goats and other animals who are in open stables. You can even help the farmer by feeding the little goats a bottle of milk and maybe the older goats would like some food as well. Throughout the year there are young animals that are hopping around on the meadow.
At the end of the day you can have your meal at the restaurant which serves delicious homemade organic food or a tasty snack with a drink.
Like our facebook page www.facebook.com/geitenboerderij for the latest news!