Farm Shop
In our shop we sell our farm products.
We are a biodynamic farm. All products from our farm have the Demeter quality mark.
In the cheese cellar, we make cheese and various dairy products from the fresh milk of our goats. Our cheese is made from raw milk. The milk is not pasteurized so the taste remains full and natural.
The other dairy products are pasteurized.
Our products are:
Raw goat milk – bring your own liter bottles or buy our liter buckets
Goat cheese – hard – young, matured, old and with various herbs
Buttermilk and butter
Full Yoghurt
Full 'kwark
Fresh cheese – with and without herbs
Feta
Icecream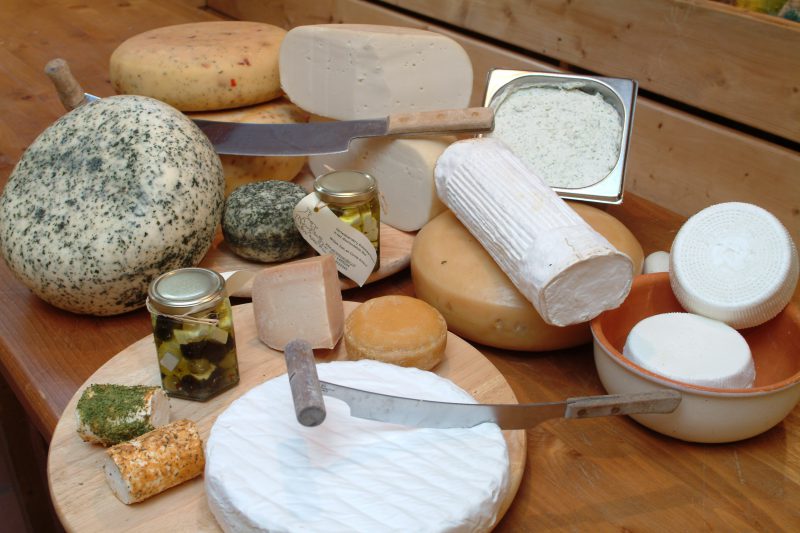 We also have a large, varying range of goat meat. Can be used for bbq, stew, oven or baking. There is also mined meat of shawarma. The meat is frozen.
We also offer a variety of pork.
You will also find chicken meat in our frozen display case. Although not from the farm, but of excellent, organic quality.
If you are interested in buying our dairy or meat, it is best to come by yourself because our range varies.